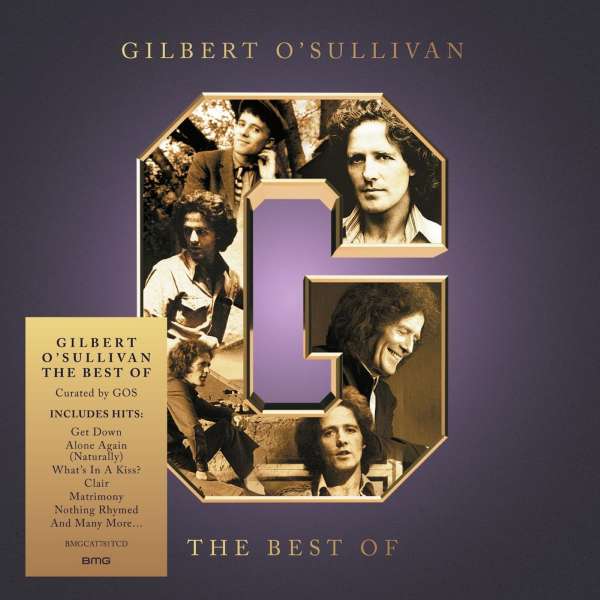 Review: Gilbert O Sullivan - The best of
(M.D.) Mit dieser "Best Of" CD von Gilbert O Sullivan ballert uns BMG wieder ein Samplerbrett vor den Latz, was sich gewaschen hat. Auf 3 CD´s wird das musikalische Wirken von O Sullivan aufgelegt und gut abgemischt präsentiert. Ganze 67 Songs sind auf den 3 CD´s enthalten und somit kommt man in jedem Fall auf seine Kosten. Wer von O Sullivan noch nichts gehört hat, kann sich hier einen wirklich umfänglichen Überblick verschaffen.
Der irische Sänger ist während seines Lebens mit vielen Preisen geehrt worden, hat mit vielen namhaften Kollegen zusammengearbeitet und sich mit seiner Arbeit sein eigenes Denkmal gesetzt. Er hat sich bei der "Best of" die Mühe gemacht die Songs selbst zusammenzustellen und man bekommt dabei wirklich viel zu hören.
Handwerklich und technisch gibt es hier absolut nichts zu beanstanden. Eine tolle Zusammenstellung, um einen vielseitigen Künstler kennenzulernen, oder um seine Sammlung zu komplettieren
Das Promoportal-germany vergibt 9 von 10 Punkten, weil hier alles dargeboten wird, was O Sullivan ausmacht.
CD 1 - Get Down (75 Min 34 Sek):
Get Down
Matrimony
No Way
Ooh-Wakka-Doo-Wakka-Day
Too Much Attention
Ooh Baby
You Get Be Going
I Don't Love You But I Think I Like You
Stick In The Mud
Thunder And Lightning
Call On Me
Where Did You Go To
A Friend Of Mine
Doing What I Know
Victor E
Let Me Know
Take Love (featuring KT Tunstall)
Never Say Di
So What
Doesn'T It Make You Sick (Mortar And Brick)
Hablando Del Rey De Roma
Say Goodbye
Get Down (Remix)
CD 2 - Alone Again (73 Min 40 Sek):
Alone Again (Naturally)
Nothing Rhymed
Out Of The Question
Why Oh Why Oh Why
Miss My Love Today
Lost A Friend
Dear Dream
I Wish I Could Cry
A Minute Of Your Time
I'll Never Love Again
Houdini Said
Answers On A Postcard (Please)
Break It To Me Gently
What's It All Supposed To Mean
All They Wanted To Say
Le Bygones Be Bygones (featuring Mick Hucknall)
Tomorrow Today
Because Of You
You Don't Have To tell Me
Parrish
Where Would We Be (Without Tea)
One Door Closes
CD 3 - Love...Gilbert (77 Min 22 Sek):
What's In A Kiss
Clair
No Matter How I Try
Who Was It
We Will
That's Love
Can I Go With You
I Hope You'll Stay
You Are You
Can't Think Straight (Duet with Peggy Lee)
Taking A Chance On Love
Can't Get Enough Of You
Missing You Already
Happiness Is Me And You
The Niceness Of It All
I Guess I'll Always Love You
That's The Kind Of Love I Need
At The Very Mention Of Your Name
Young At Heart (We'll Always Remain)
The Marriage Machine
That's Why I Love You
Bonus Track:
Christmas Song (I'm Not Dreaming Of A White Christmas)